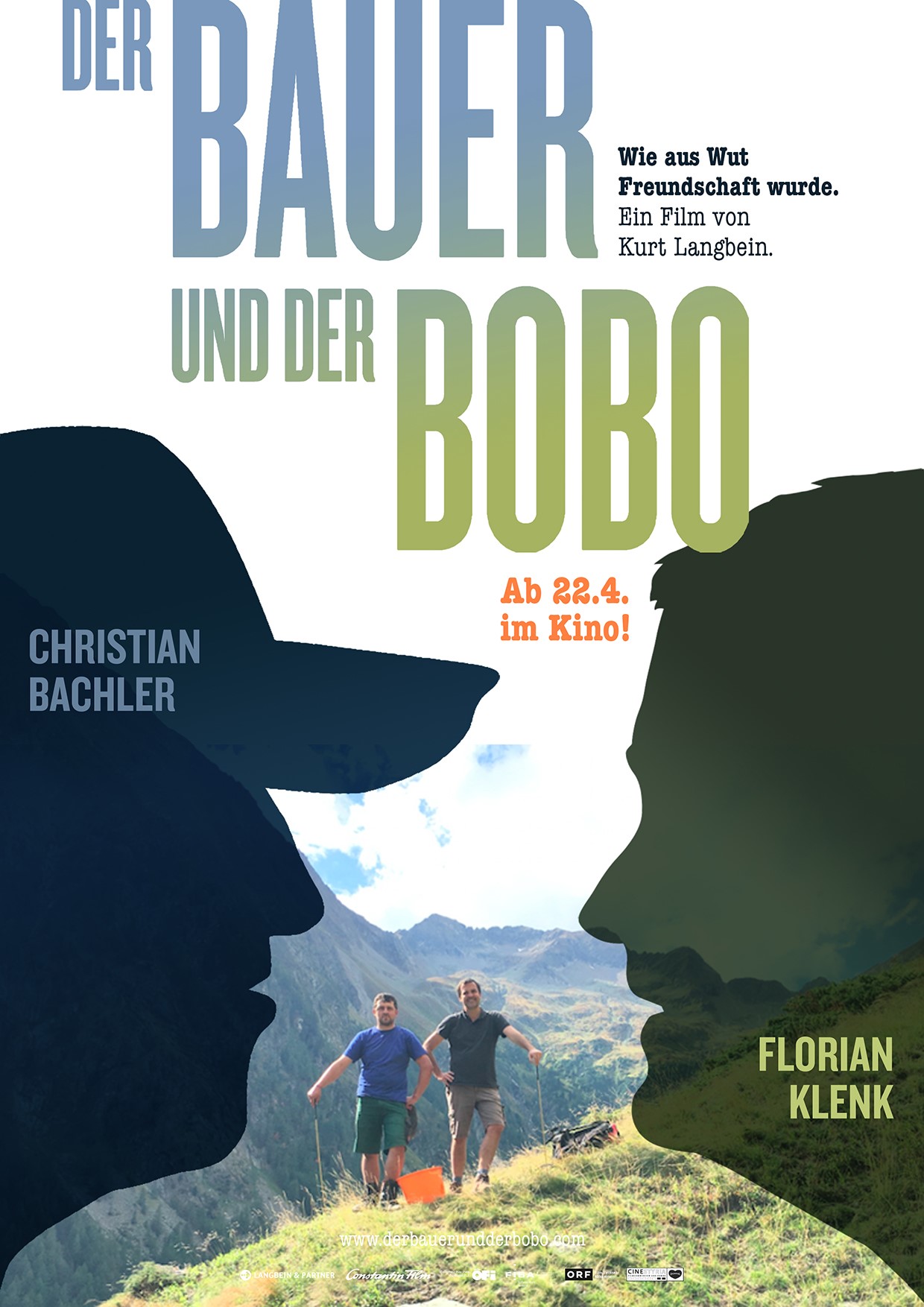 LOVE IT WAS NOT
A film by Maya Sarfaty

FRANK LOWY AWARD
Best Israeli Film
FILM DOCAVIV FESTIVAL

‍A film by Maya Sarfaty, produced by Nir Sa'ar and Kurt Langbein
"Exceptional in its powerful dramatic impact, this story unfolds before the audience. Convincingly guided, they get to know captivating characters, experience excellent editing techniques and discover brilliantly processed archive material. From start to finish, this film walks the fine line between aggressor and victim as it manages to capture the horrors of war, present moving living testimony, explore the themes of memory and oblivion, and pose poignant questions about the treacherous power of love ."
– Statement of the jury

The incredible but true love story between an SS officer and a Jewish prisoner. A story that starts in Auschwitz and ends in a courthouse in Vienna 30 years later.

"Love it was not" is a tragic love story between a prisoner and her captor. Flamboyant and full of life, Helena Citron, is taken to Auschwitz as a young woman, and soon finds unlikely solace under the tutelage of Franz Wunsch, a high-ranking SS officer who fallsin love with her and her magnetic singing voice. Risking a certain execution if caught, their forbidden relationship went on until her miraculous liberation.

But when a letter arrives from Wunsch's wife, thirty years later, begging Helena to testify on Wunsch's behalf, she's faced with an impossible decision: will she help the man who brutalized so many lives, but saved hers along with some of the people closest to her?
Synopsis
CHARACTERS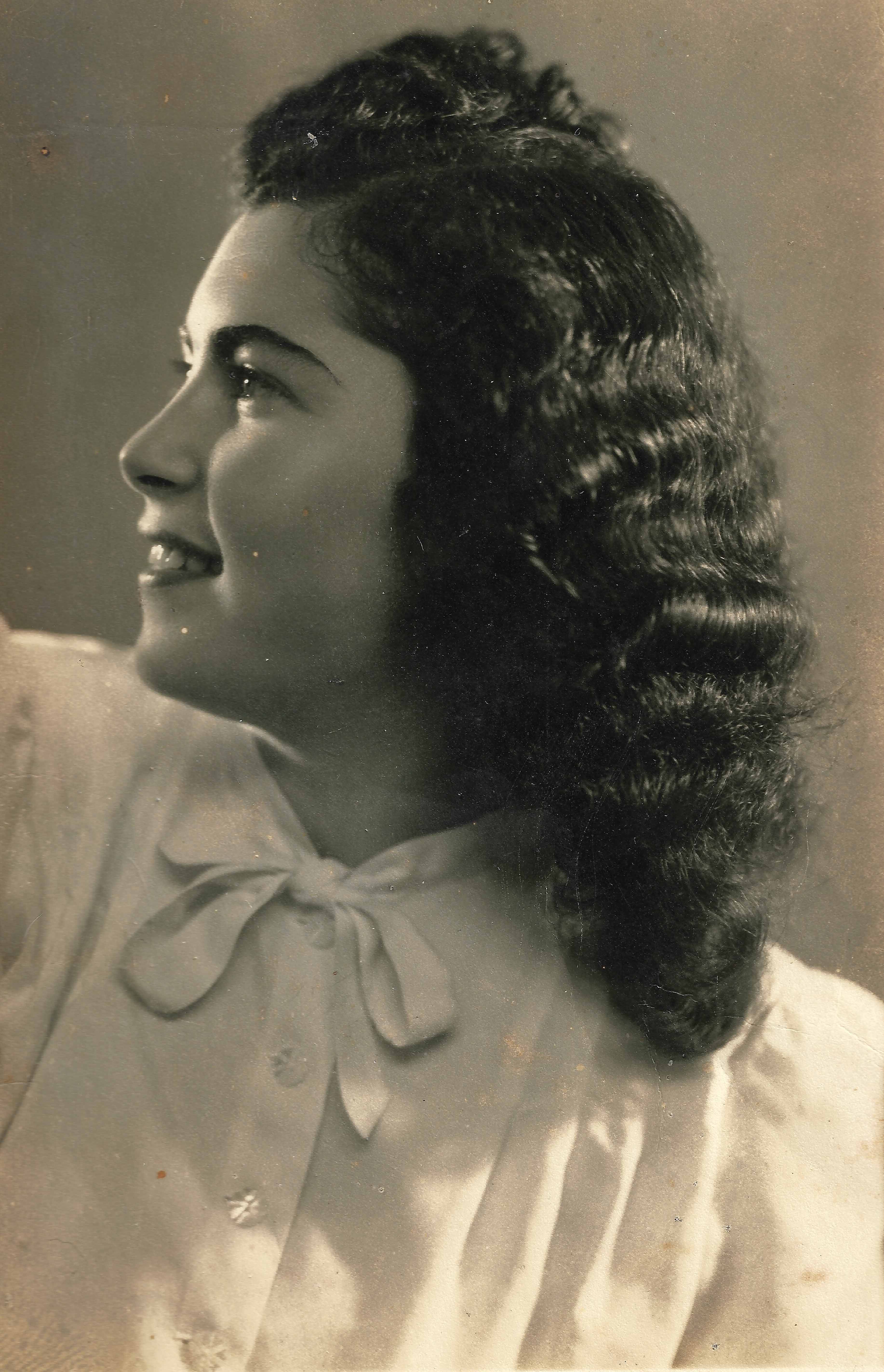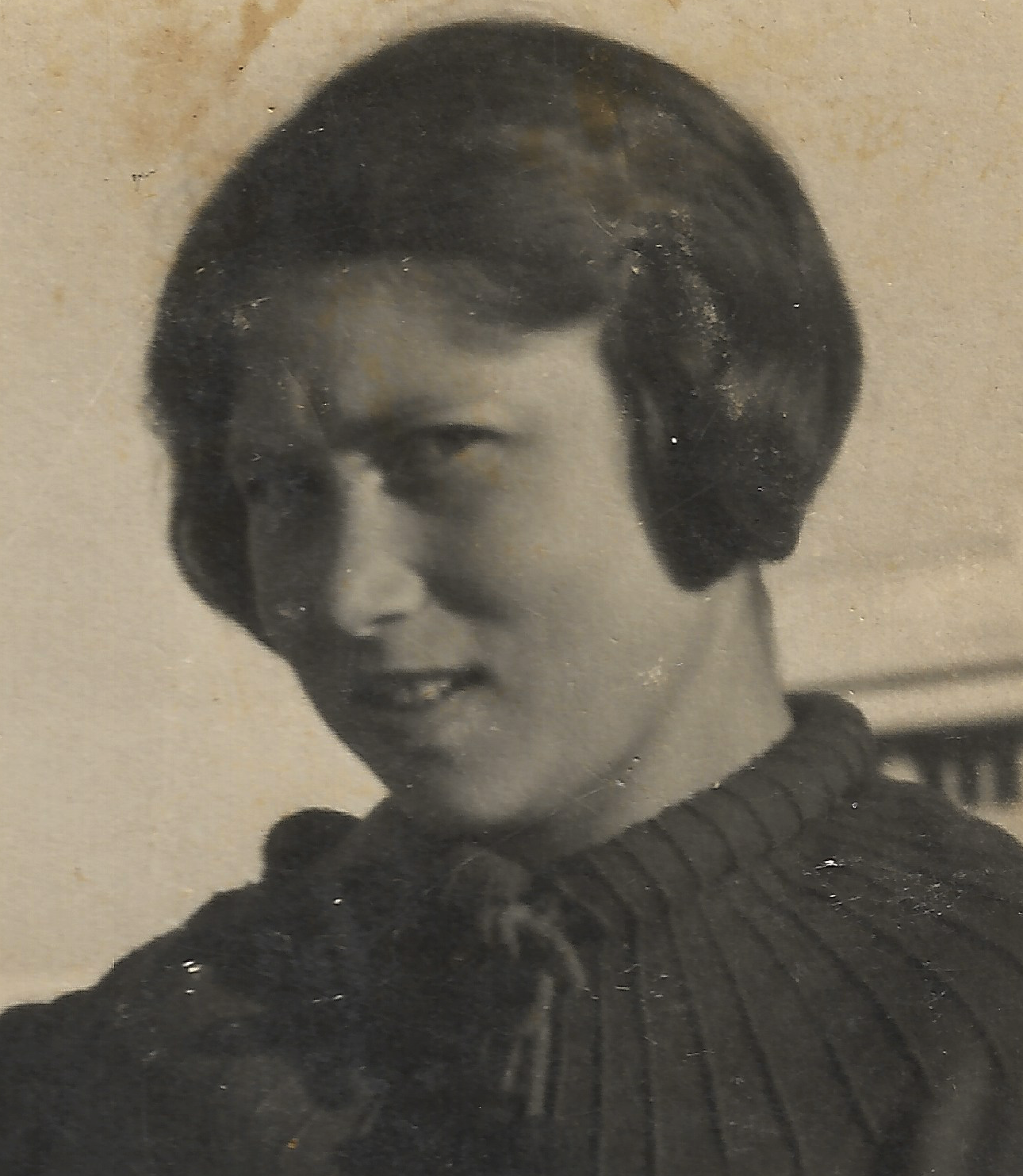 GALLERY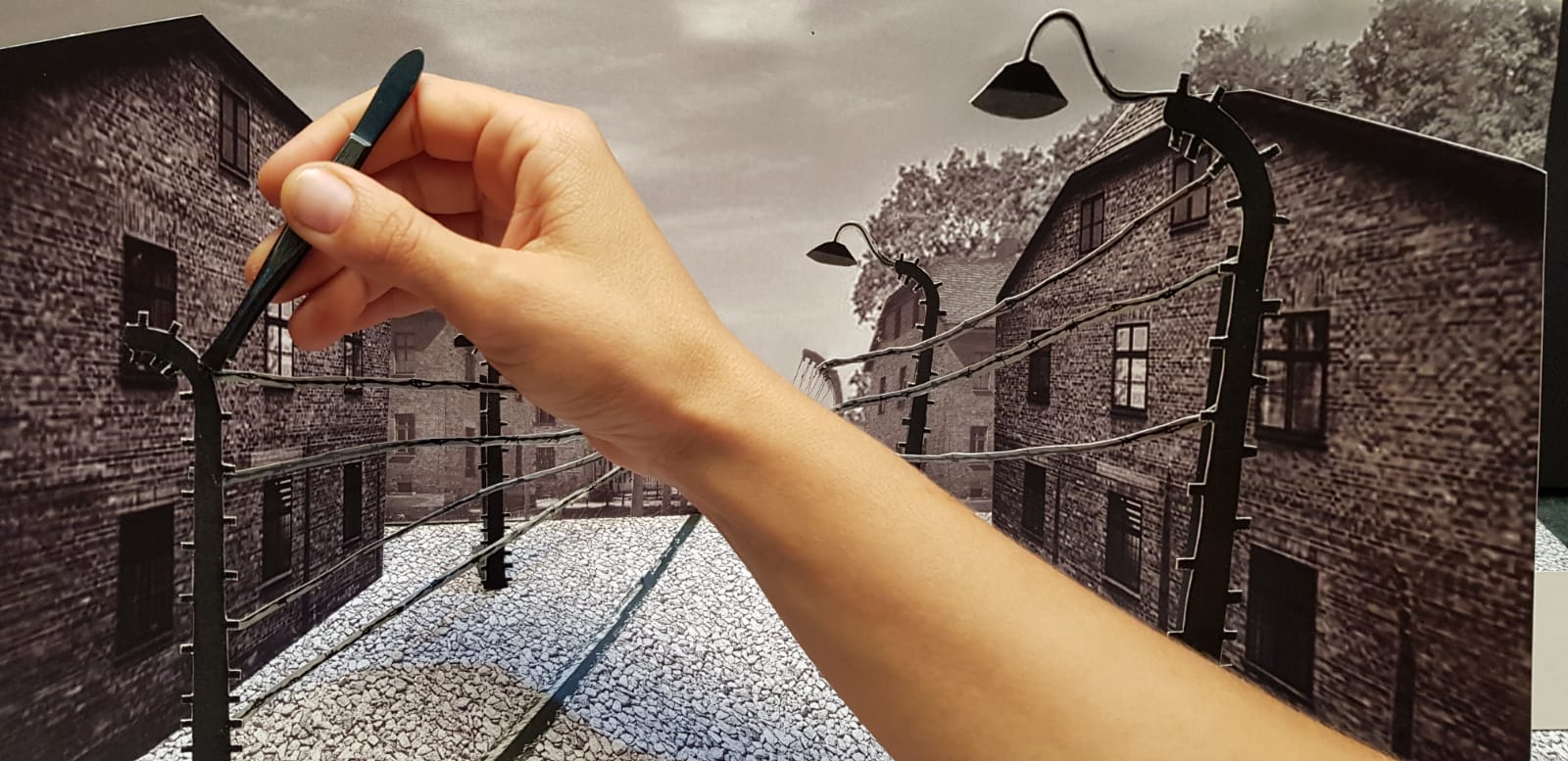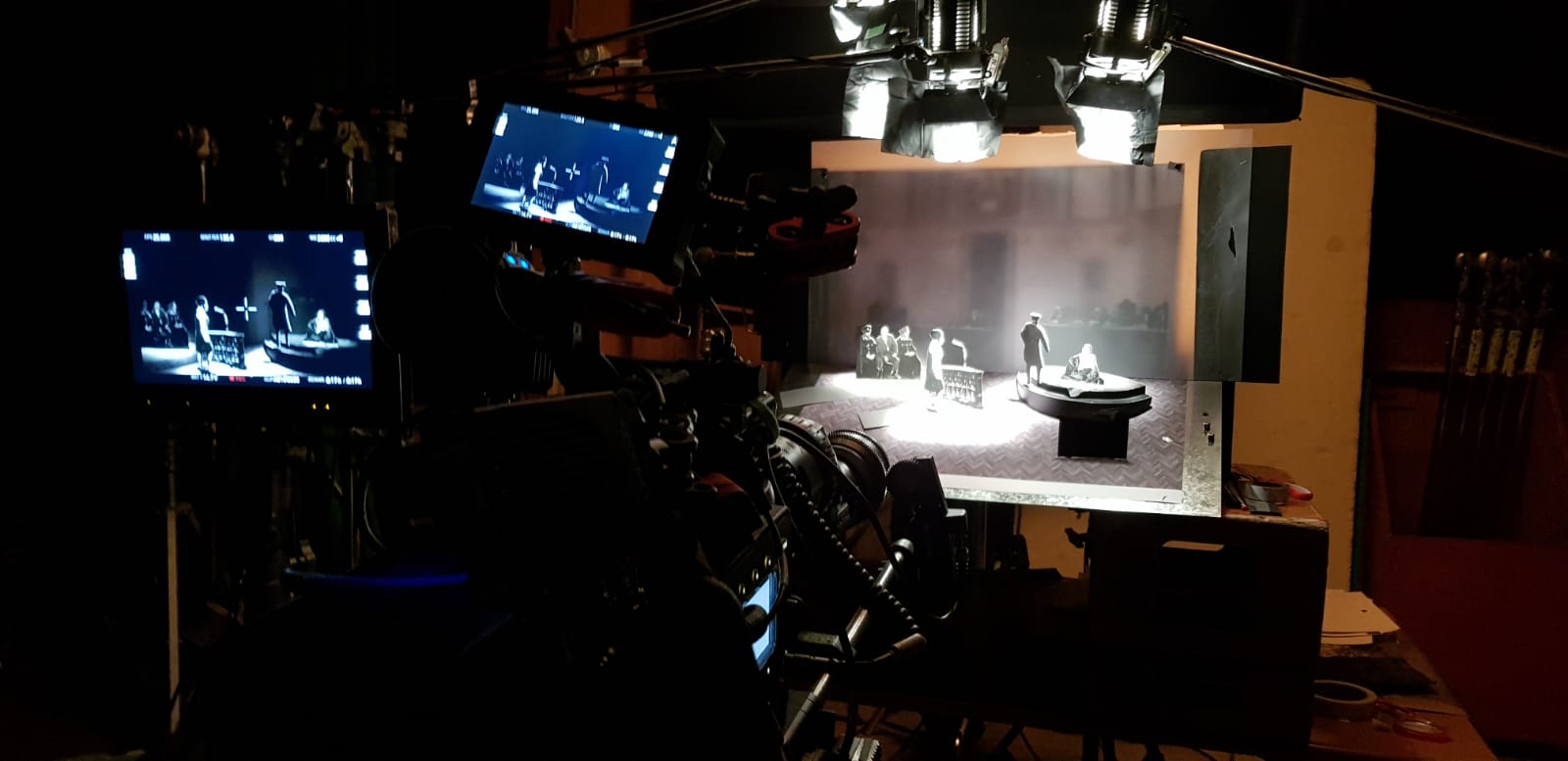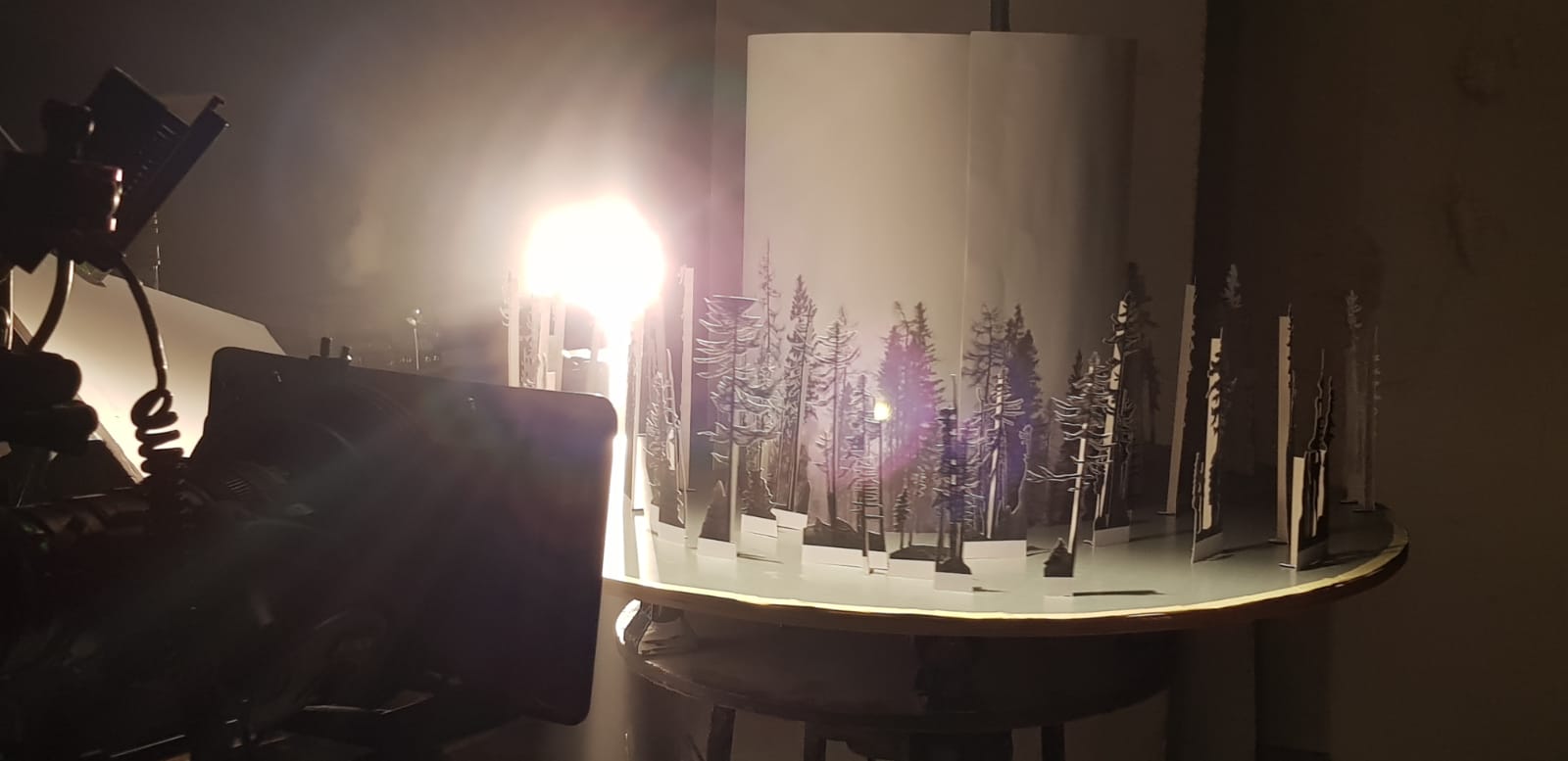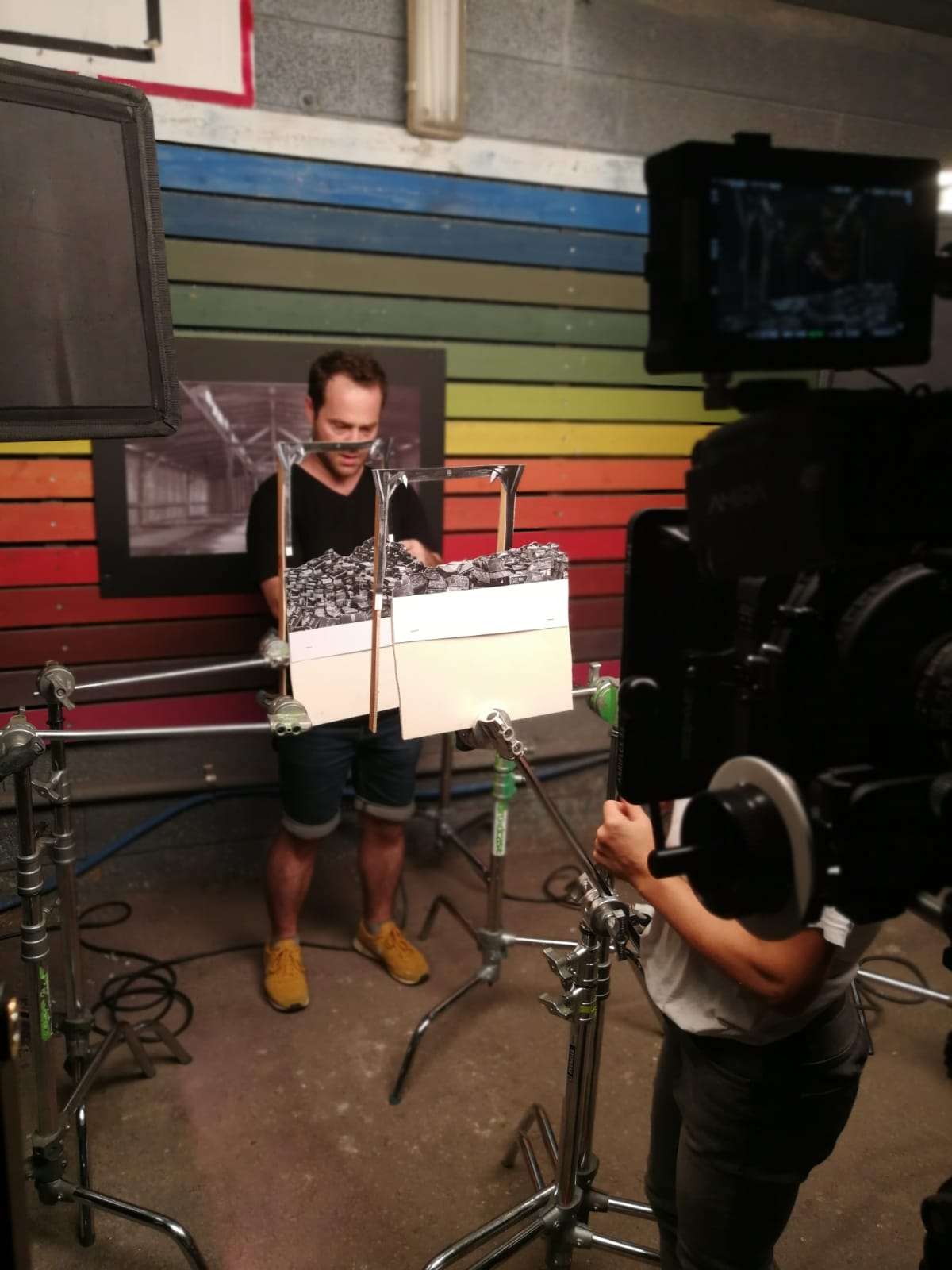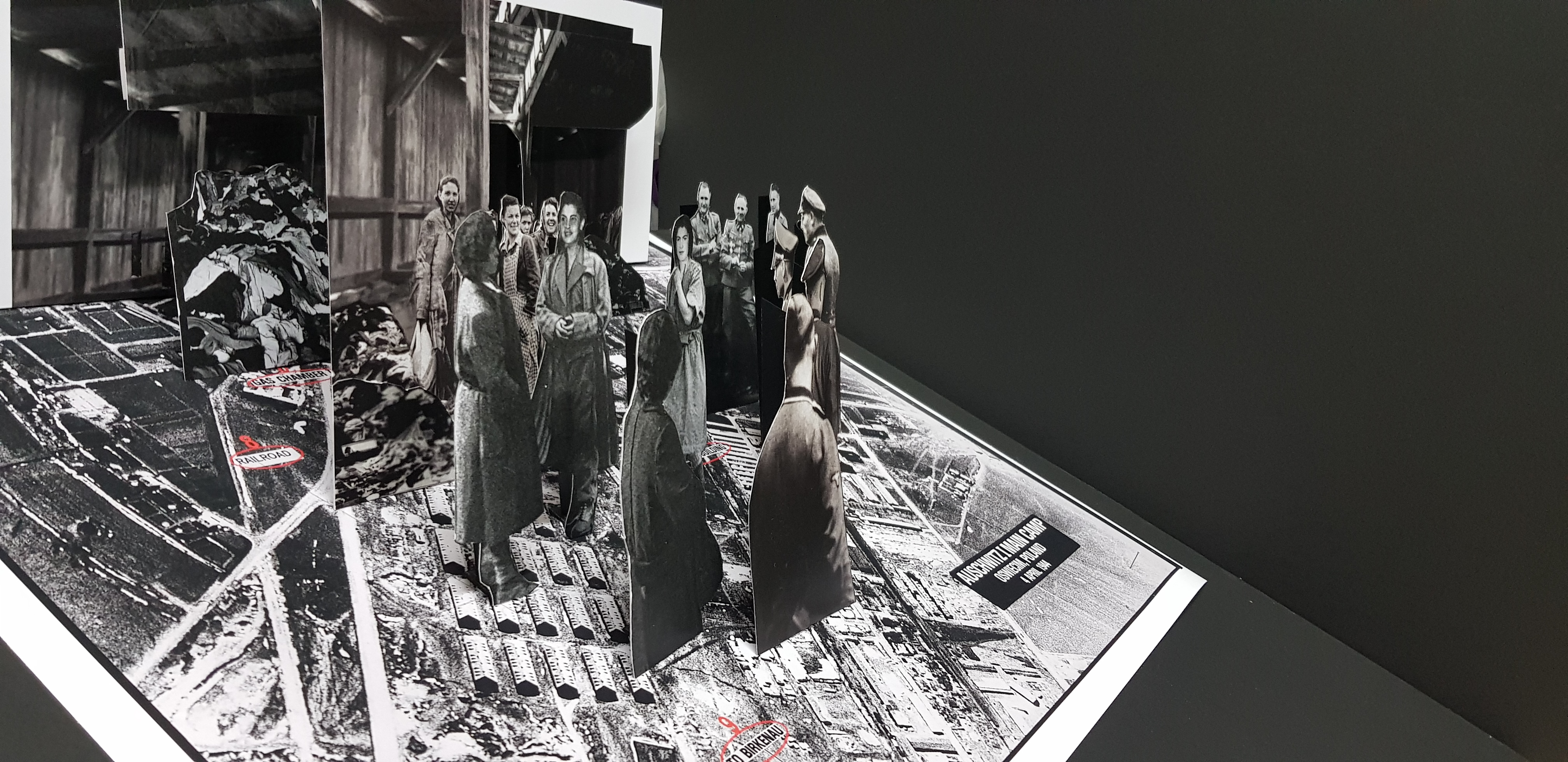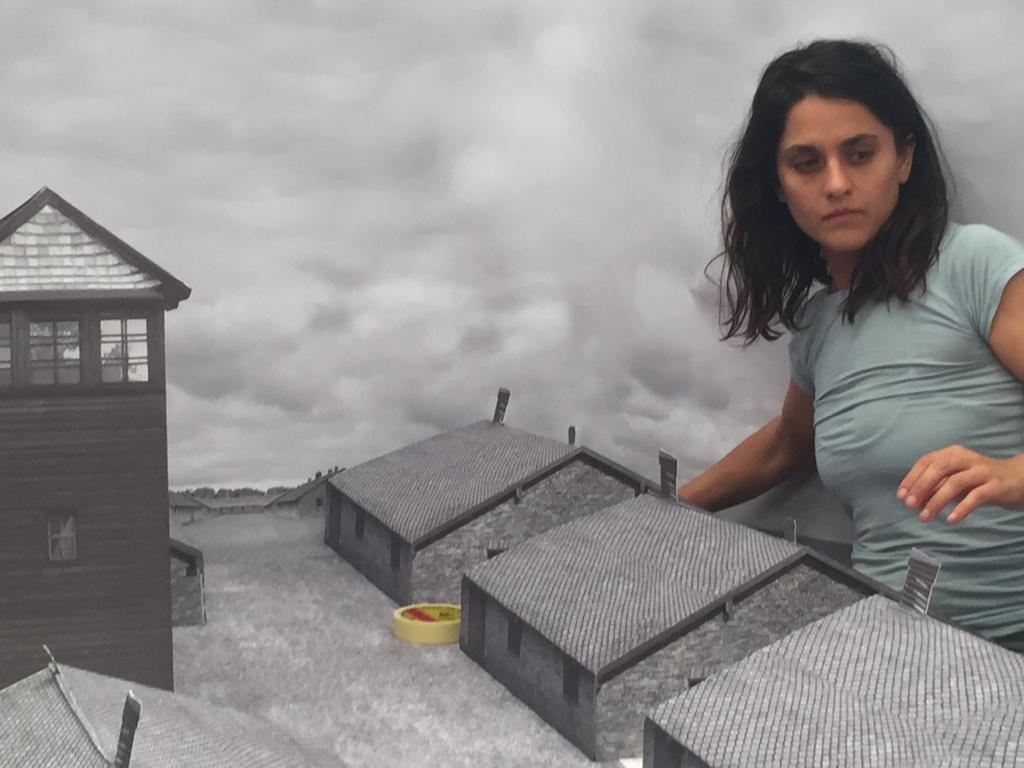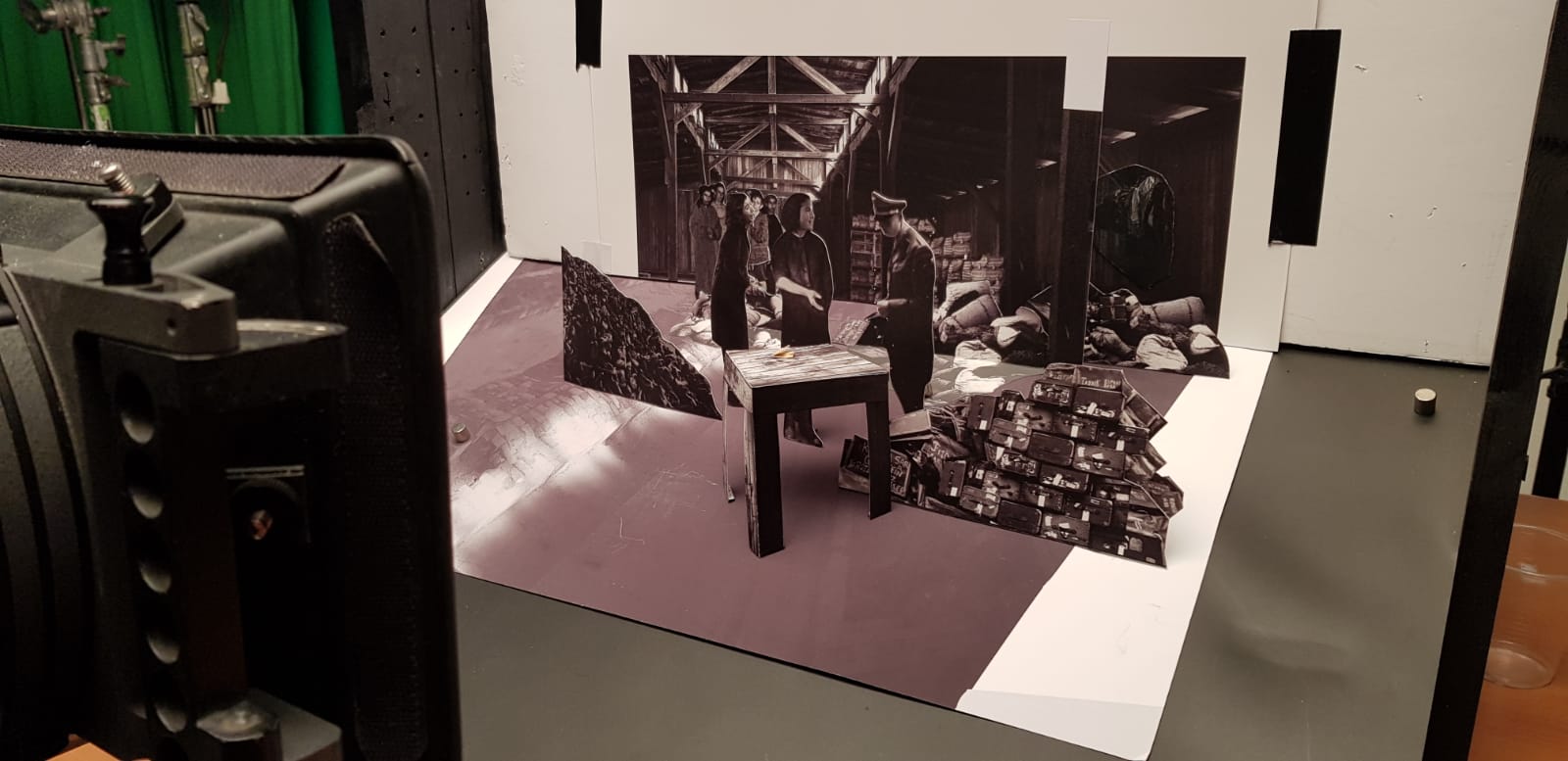 ARTISTIC REALIZATION

Love It Was Not applies a never seen before art method to illustrate dramatic events within the story. Reconstructions of key scenes took the form of multi-layered photomontages using only historical photos and archival images from the time and place where it all took place. They were merged into new compositions and shot meticulously in a black studio, in a fashion usually kept for special FX and commercial advertisements.
‍
The process of this photo-montage creation is being exposed to the audience along the film, as if the pictures declare themselves as fictional illustrations, as opposed to factual historical documents.

This photographic language is organic to the way the story rolls out, driven by Franz's own creation of photomontages. Franz created these disturbing pictures in order to see the images he wanted to, after the war. The film borrowed the technique and developed it into a kind of a 3D stage, in order to see the scenes we want to see, reflecting back on these events from today's perspective.
Dates & Festivals

Frank Lowy Award: Best Israeli Film
DocAviv Documentary Film Festival | 3rd-12th September
Love it was not - A Maya Sarfaty Film, produced by Nir Sa'ar and Kurt Langbein
"Exceptional in its powerful dramatic impact, this story unfolds before viewers. Compellingly directed, they meet captivating characters, experience excellent editing technique and discover brilliantly processed archive footage. From start to finish, this film walks the fine line between aggressor and victim as it makes it capturing the horrors of war, presenting moving living testimonies, exploring the themes of memory and forgetting, and asking poignant questions about the treacherous power of love." Statement of the Jury – Frank Lowy Award for Best Israeli Film, 09/10/2020

Jewish Film Festival – Village Cinemas Wien Mitte | 7. -21.October 2020
‍
20. October | Premiere – Stadtkino
‍
21. October 18:15 | Kiz Royal Graz
‍
22. October | Moviemento Linz
‍
Premiere Österreich | 23. October 2020
‍
International Documentary Film Festival Amsterdam (IDFA) | 18. November – 6. December
‍
24. January | 23:05 | ORF 2
‍
Atlanta Jewish Film Festival | Winner Documentary Jury Price
‍
Available as VIDEO ON DEMAND: vimeo.com/ondemand/liebewaresnie

14. July | 22:50 | ARD
press reviews

"The Israeli Oscar submission 2020 is undoubtedly one of the films of the year: Unusual and demanding, captivating and courageous, Maya Sarfaty tells of a love that shouldn't have existed, and which nevertheless existed."
- Film plus review, 10/15/2020

"It was never love is the film documenting an unusual couple relationship, extensively researched and told in exciting images. The documentary also highlights how difficult it has been for Austria to come to terms with its past. "
– Tiroler Tageszeitung, October 21, 2020

"The Israeli director Maya Sarfaty has succeeded in creating a documentary masterpiece with "Love Was It Never". An award-winning film about concrete historical destinies that hits us right in the heart."
Der Sonntag – Wiener Kirchenzeitung, October 17th, 2020

"Even in the Shoah there is no black and white, and the unimaginability of those days becomes imaginable through the individual lives. Nonetheless, none of this can be understood. 75 years after the liberation still not. Maya Sarfaty, too, is left with nothing but storytelling. And she does it with this film. Thank God."
- Die Furche, 22.10.2020

"With the documentary "Love It Was Never", a clever reappraisal of the speculative relationship is coming to the cinema: the Israeli director Maya Sarfaty has succeeded in getting contemporary witnesses and fellow inmates of Helena in front of the camera; to do this, she assembles a wide variety of material."
- Salzburger Nachrichten, 24.10.2020
CREDITS
Love It Was Not
Script, Direction & Research: MAYA SARFATY
Producers: NIR SA'AR, KURT LANGBEIN
Camera: ZIV BERKOVICH, ITAY GROSS, CHRISTIAN ROTH
Sound: ZOHAR SHEFA, MARTIN KADLEZ, MAX LEIMSTÄTTNER
Montage: SHARON YAISH
Artwork: SHLOMIT GOPHER, AYELET ALBENDA
Music: PAUL GALLISTER
Love it was not... !: AUSTIN EGEN, FRED MARKUSH, FRITZ ROTTER
Props: PALESTINA IL, OFRA KATZ
Camera assistant: OMER MANOR, NINO PFAFFENBICHLER
Research: SHIRIN HAVAZELET, BRIGITTE HALBMAYR, KARIN MOSER, DANIEL LANGBEIN, HAGIT BEN YAACOV
Editing assistant: JULIA EDER
Post production coordination: TOBIAS SCHACHINGER
Austria sound design: CHRISTER MAY and sound mixing: BERNHARD KOEPER, SOUNDFEILER
Graphic design: EVA-MARIA FREY
Post production, image and sound consultant: ULRICH GRIMM, AV-DESIGN
Spokesman: AYELET ALBENDA, DANIEL LANGBEIN
Production management Austria: KATHARINA BERNARD, BRIGITTE ORTNER
Production management ORF: MARGIT MAIER
Editor ORF: SHARON NUNIR
Editor SWR: SIMONE REUTER
Producer Docu: GUY LAVIER
Editor Yes Thu cu: ADI TALDocu
Producer: LIZ SHREM
Production Manager Yes: OFIR RABINOVICH
Producers Yes: KOBY GAL RADAY, DANNA STERN
Archive: UNITED STATES HOLOCAUST MEMORIAL MUSEUM, THE STEVEN SPIELBERG JEWISH FILM ARCHIVES OF THE HEBREW UNIVERSITY OF JERUSALEM, YAD VASHEM, MUSEUM AUSCHWITZ BIRKENAU, KANN – ISRAELI PUBLIC BROADCASTING CORPORATION, NET-FILMS, SHUTTERSTOCK, FILMARCHIVE AUSTRIA, ORF, WIENER WIESENTHAL INSTITUTE, AUSTRIAN NATIONAL LIBRARY, VIENNA CITY AND STATE ARCHIVE
Produced by Nir Sa'ar &
With the support of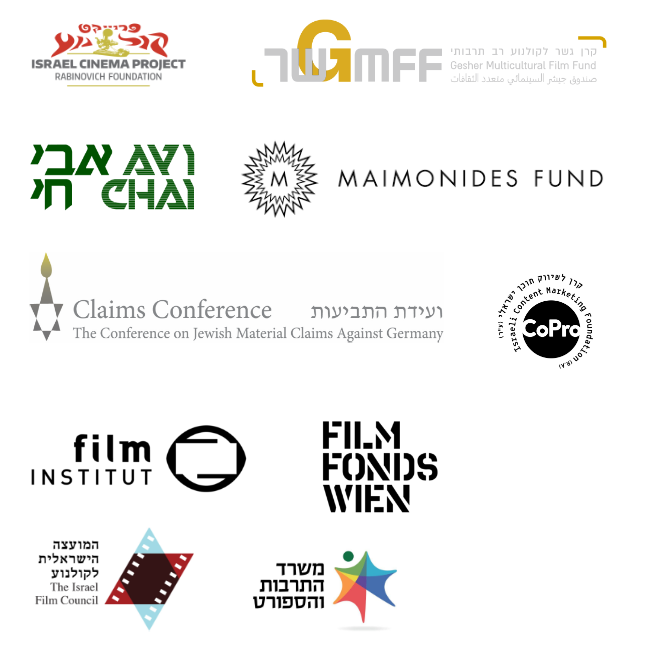 In cooperation with
World sales
© 2020 Nir Sa´ar, Langbein & Partner Media
Contact
VERLEIH | BOOKING | BILLING AUSTRIA
Filmladen Filmverleih
Mariahilferstraße 58/7
1070 Wien
+43 1 523 43 62
www.filmladen.at
office@filmladen.at
PRESS ASSISTANCE
IJK | presse + marketing
Ines Kaizik-Kratzmüller
Lerchenfelderstraße 88/26
1080 Wien
+43 699 12 64 13 47
www.ijk-presse.com
ines@kratzmueller.com
WORLD DISTRIBUTION
Cinephil
Levontin Street 18
6511207 Tel Aviv, Israel
+972 3 566 4129
www.cinephil.com
info@cinephil.com
PRODUCTION
Langbein & Partner Media
Kellermanngasse 5/12
1070 Wien
+43 1 535 36 96 24
www.langbein-partner.com
redaktion@langbein-partner.com
PRODUCTION ISRAEL
Pagoda Productions
Nir Sa´ar
+ 972 503 422523
nirsaar@gmail.com


ᐃ